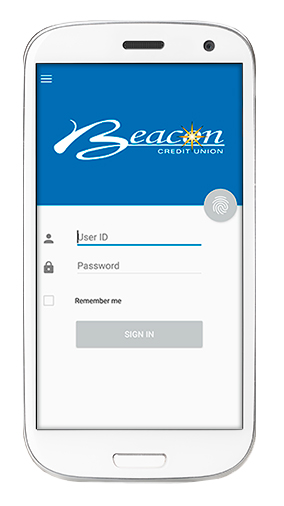 It's finally here! The Beacon Mobile App… Access your accounts, pay bills and so much more right from your smart phone.
Here's some handy information about your Beacon Mobile Banking App...
Avoid searching the app in your usual smart phone resources. We made the link available from the home page of our website (and above) so that you can safely download the app.
Make sure you're enrolled in Beacon Online Banking before you try to access the Beacon Mobile App.
Beacon Online Banking and the Beacon Mobile App work together to bring you accurate account information when you're conducting transfers, paying bills and checking your accounts.
Enjoy account access at your fingertips!
Whenever and wherever you are transfer funds, pay bills, set visa and debit card controls and so much more all from the convenience of your smart phone.