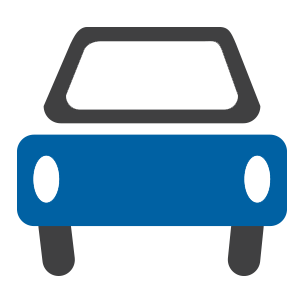 Apply Today... Drive Tomorrow
Low Rates based on Credit
Rates not based on Vehicle's Age
Terms Range from 36 to 84 Months
We Offer 100% Financing*
New & Used Auto Loans
It only takes minutes to apply online and you'll be approved quickly. Use the power of your Beacon Credit Union membership to get the best loans and have the power to negotiate with automobile dealers using all of your lending options.
Beacon Credit Union has the experience to help you get the best deal on your next auto loan.
There are some common questions that we most often hear from our Members concerning our Auto Loans. Click below for more information. If you still have questions or would like more information on any of the topics listed here, we'll be happy to help. Please give us a call at 434.237.1566.
Car Pricing
Beacon Credit Union uses the NADA Auto Guides to determine vehicle pricing.
Just click on the link below to determine a car value.
New & Used Car Prices at NADAguides.com
---
*Used vehicles are vehicles older than the current model year. We do not have restrictions on the age of the vehicle or the mileage. All antique vehicles should have pictures on file, verification that the VIN on the car matches the VIN on the title and BCU will only lend up to 80% of LTV on autos 20 years or older, unless approved by Beacon Credit Union.